Turn any smart contract into a form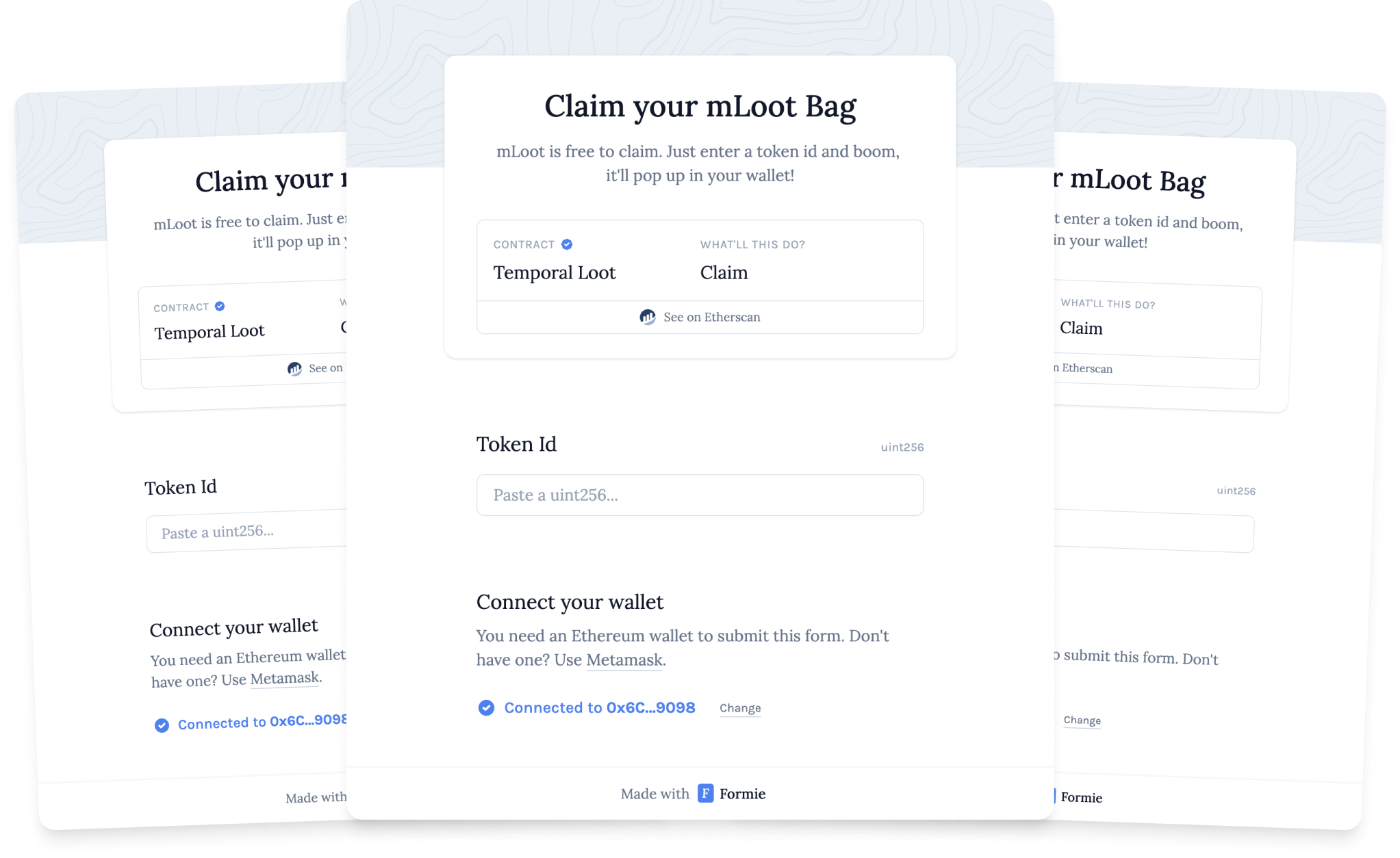 Mint from Etherscan?
No thanks
Calling a contract from Etherscan is one of the worst experiences in Web3.
It's dense with useless info
It hides the contract at the bottom of the page
It forces you to figure out which of the 20 methods to use
Then you've gotta figure out what a uint256 is...
Is this the best we can do? Can it really not get better than this?
We need a better way.
Make a beautiful, focused form in 38 seconds... with no code
Pick a method
Give us an Ethereum contract's method and we'll turn it into a stand-alone form.
Write a title
Give your form human words, so people can actually figure out what it does.
Flaunt your form
Hit a button and boom — you've got a beautiful, focused landing page that anyone can use.
Too good to be true? See for yourself
Never mint from Etherscan again